---
---

---
The Un-Official uTOK Team Page
Part IV - Guy's Dinner Party
---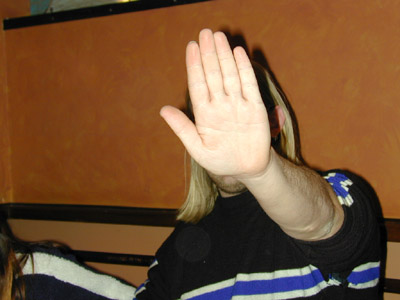 Our beloved Guy has left us for greener pastures (namely, Tel-Aviv University). We gathered in a Kosher (ugh!) place to celebrate.
---

Introducing - Aya, our company secretary, and the only person who still believes that Atlantis exists
---

La Double Roni! On the left - Roni Biran, our geophysical WebMaster, On the right - It's Mr. Halperin, a.k.a. Brad Pitt
---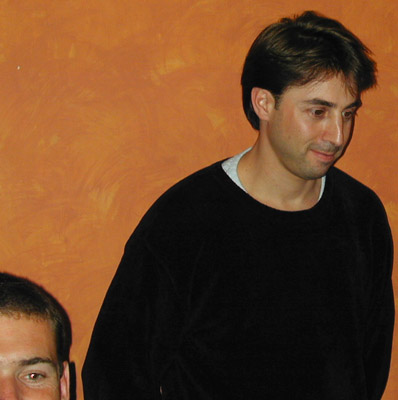 Oren is obviously upset that Guy is leaving. Or is it the Kosher food? On the bottom left, you see enough of mickey to understand everything.
---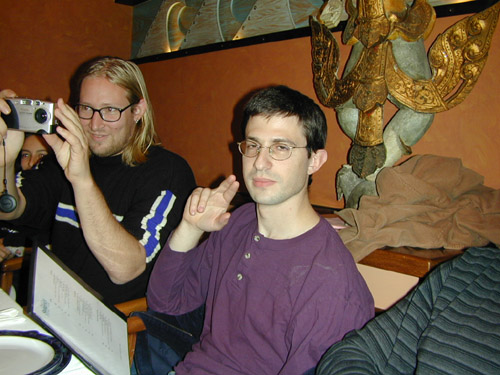 Remember that bored, cynical look we talked about? Here it is again. Arale being bored, Guy playing with digital cameras.
---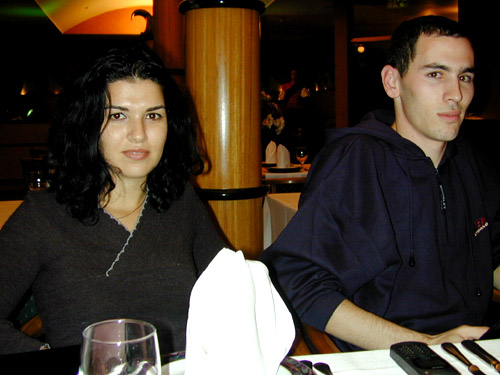 We are proud to introduce our bug-crasher, our QA queen, the only sane person in the company - Dikla! Oh yes, and that pesky fellow - Roni.
---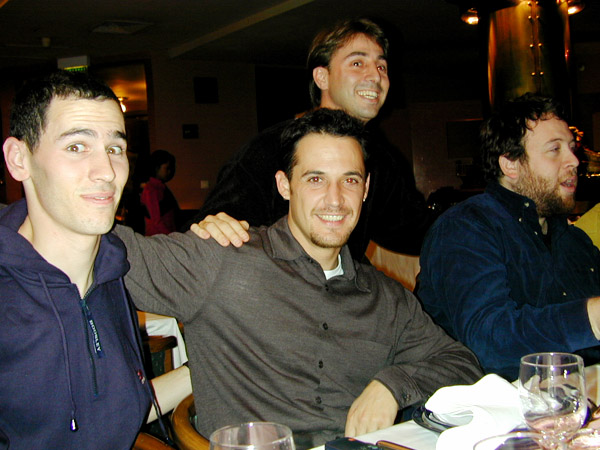 Here's a riddle for ya - A WebMaster, A General Manager, A CEO, and a programmer. Which one isn't smiling?
---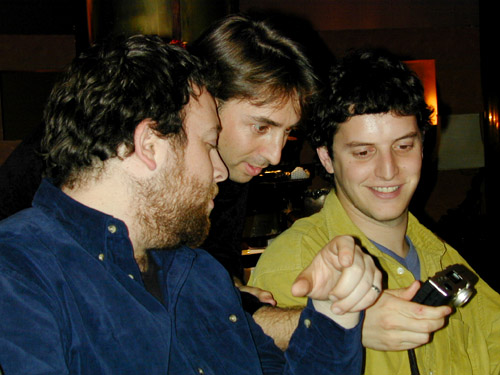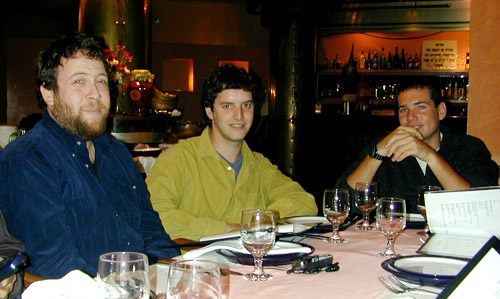 Two Pictures, Both featuring a guy in a green shirt. Who is this, you wonder? Well, It's Udi. Udi doesn't work for uTOK, he works for Contact.com, which is also a start-up company, only that they are successfull. Anyway, Udi helped us solve a really nasty bug code-named "The Black Demon". We Love you Udi!
---
---
Copyright 1997-2003© Yariv Zur.