---
---

---
The Un-Official uTOK Team Page
Part V - Demo 2000
---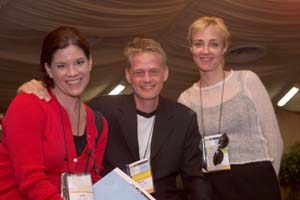 Yes, Yes. We presented at Demo 2000, and yes, we kicked ass.
In this picture you can see our marketing team (from right to left) - Vibeke, Mar(k)tin and Jules from our new company firm - BSMG.
---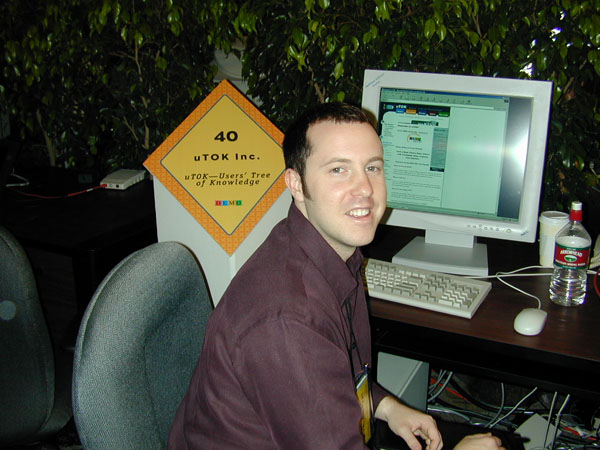 And finally - Ed, our business guy. The only person who can mingle with three contacts per minute
---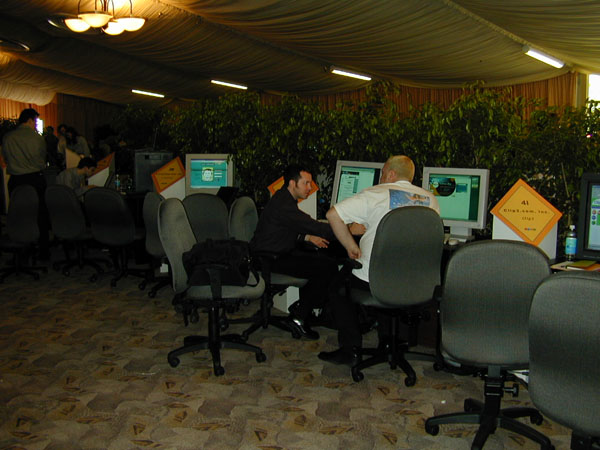 Here are Ed and yours truly. Notice Our booth. Isn't it kewl?
---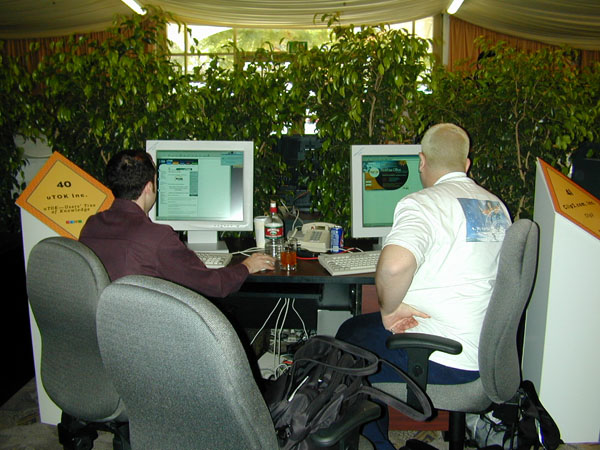 These guys again? Give us a break!
---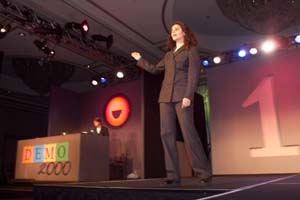 Finally, came the big Orit presentation, and was she glamarous that night! Oh, Yes, Oren was there too.
---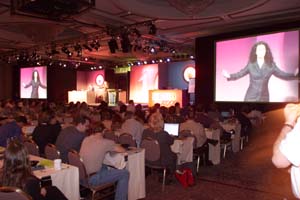 Same idea, different angle
---
Copyright 1997-2003© Yariv Zur.