---
---

---
The Un-Official uTOK Team Page
Part VII - Traktoronim
---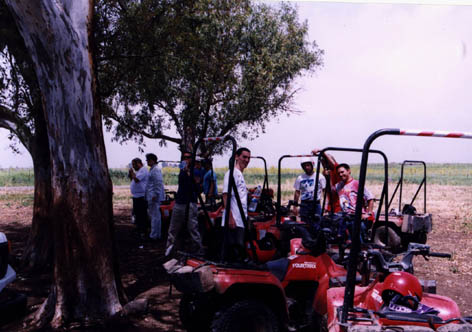 Traktoron (pl. Traktoronim) is a word coming to describe, well, a small tractor. These are cute little thingies, which are soooo fun to ride. So - To celebrate Passover 2000, we all went to ride them.
---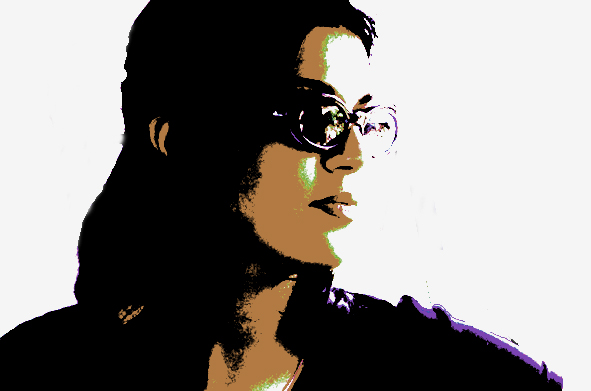 Dikla, Our QA Queen, in a reflective moment (Image processing - Roni)
---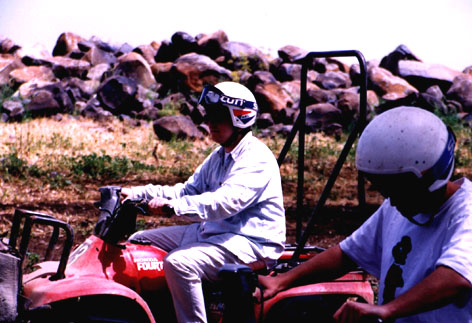 Alexander V. Karelin, The man, The myth, The legend. The Client Developer
---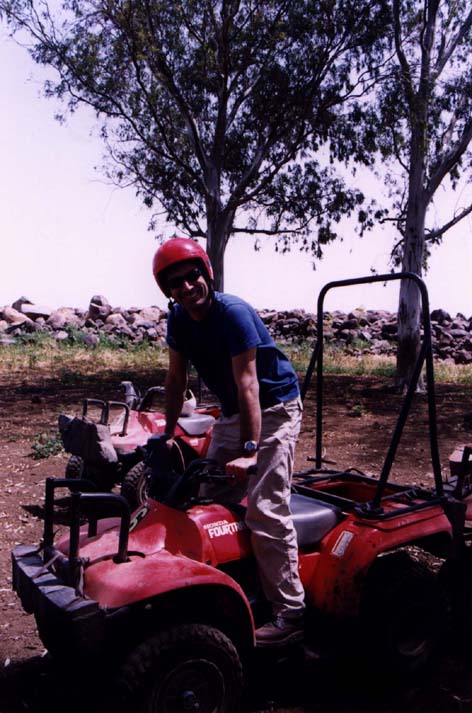 Sharon, Who also took most of the pictures, was warned by the instructor that he's driving like a maniac.
---

Here we are, on the way to the Ramat-Hagolan
---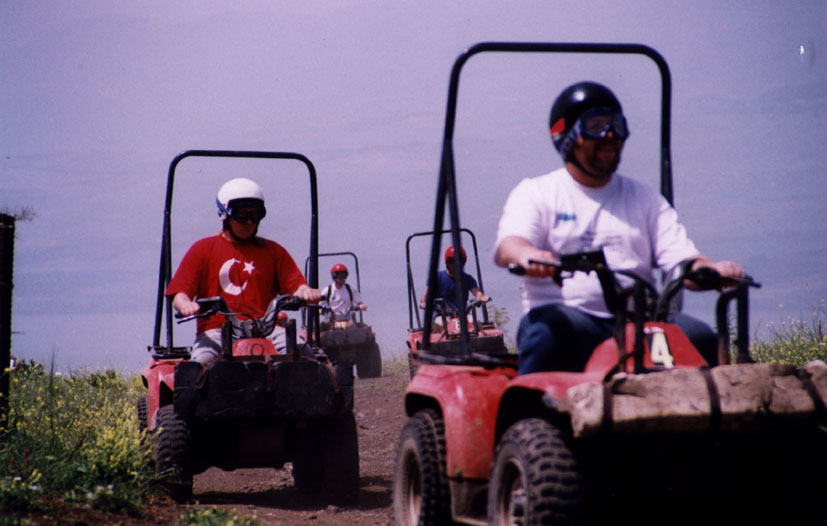 Myself and the esteemed Mr. Hoffman, in the battle of the VP's
---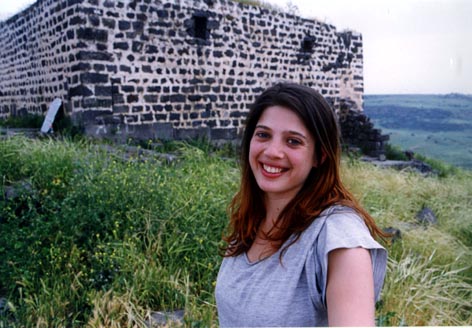 Nili, The new office manager. Behind her - "Hirbet Kanaf". As good as place as anywhere to drink good black coffee, eat some watermelons, and listen to a lecture about the history of the place.
---

While Nili is outside posing for pictures, Mr. Hoffman is enjoying the coffee inside.
---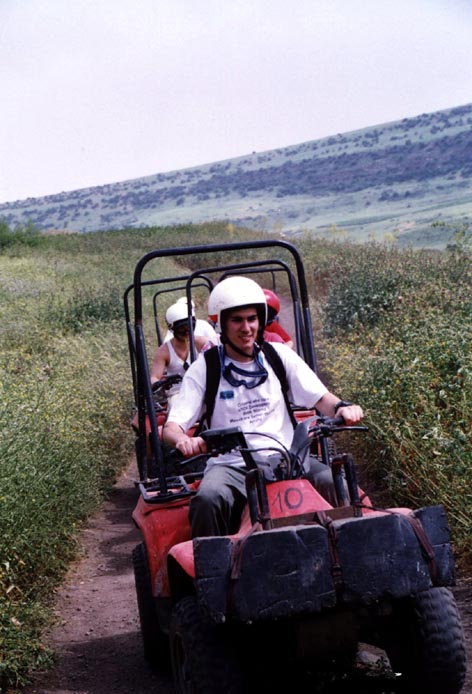 Roni Biran, Our much picked upon WebMaster, demonstrating some driving skills.
---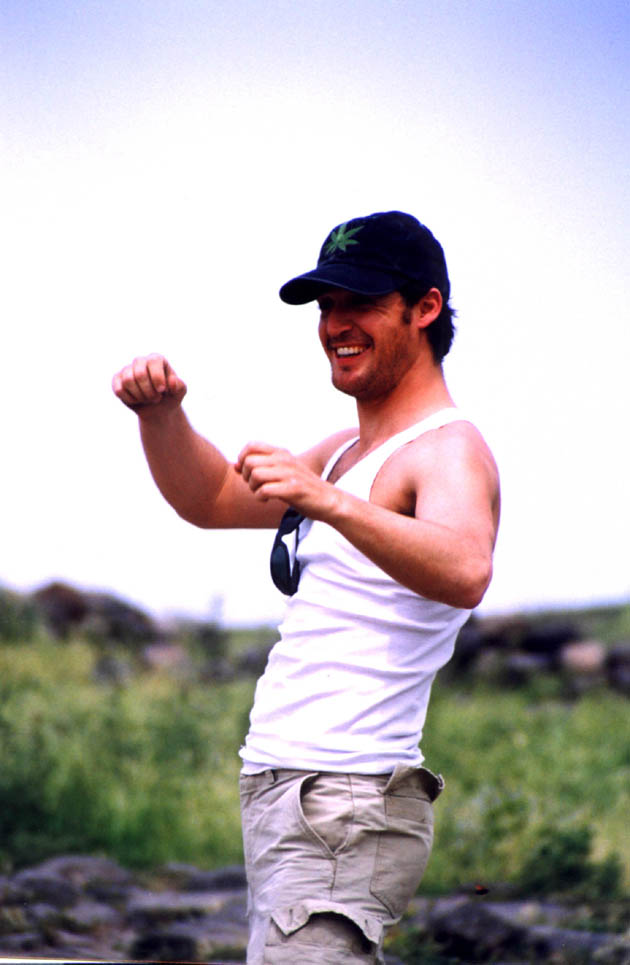 Roni Halperin, on the other hand, is much better explaining in theory
---
---
Copyright 1997-2003© Yariv Zur.